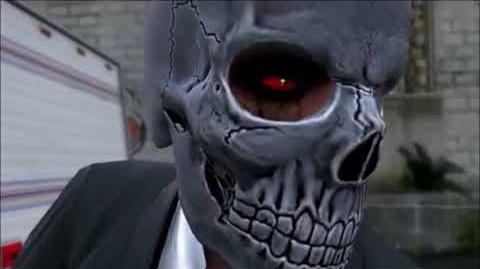 "Bring down the flagship branch of one of the biggest banks in the country. Find a transponder and tune it to the right signal to disable Pacific Standard dye packs, get hacking equipment, getaway bikes and thermal charges, then go in hard and come out with their holdings."
This link could either mean the "four" as mainly in Elijah, Shavin, Austin and Myen.
A very excited Lester Crest returns to lead and debrief a heist that he finally found interesting: robbing the main branch of The Pacific Standard Bank in Downtown Vinewood. Full Details can be found at the Grand Theft Auto page Here.